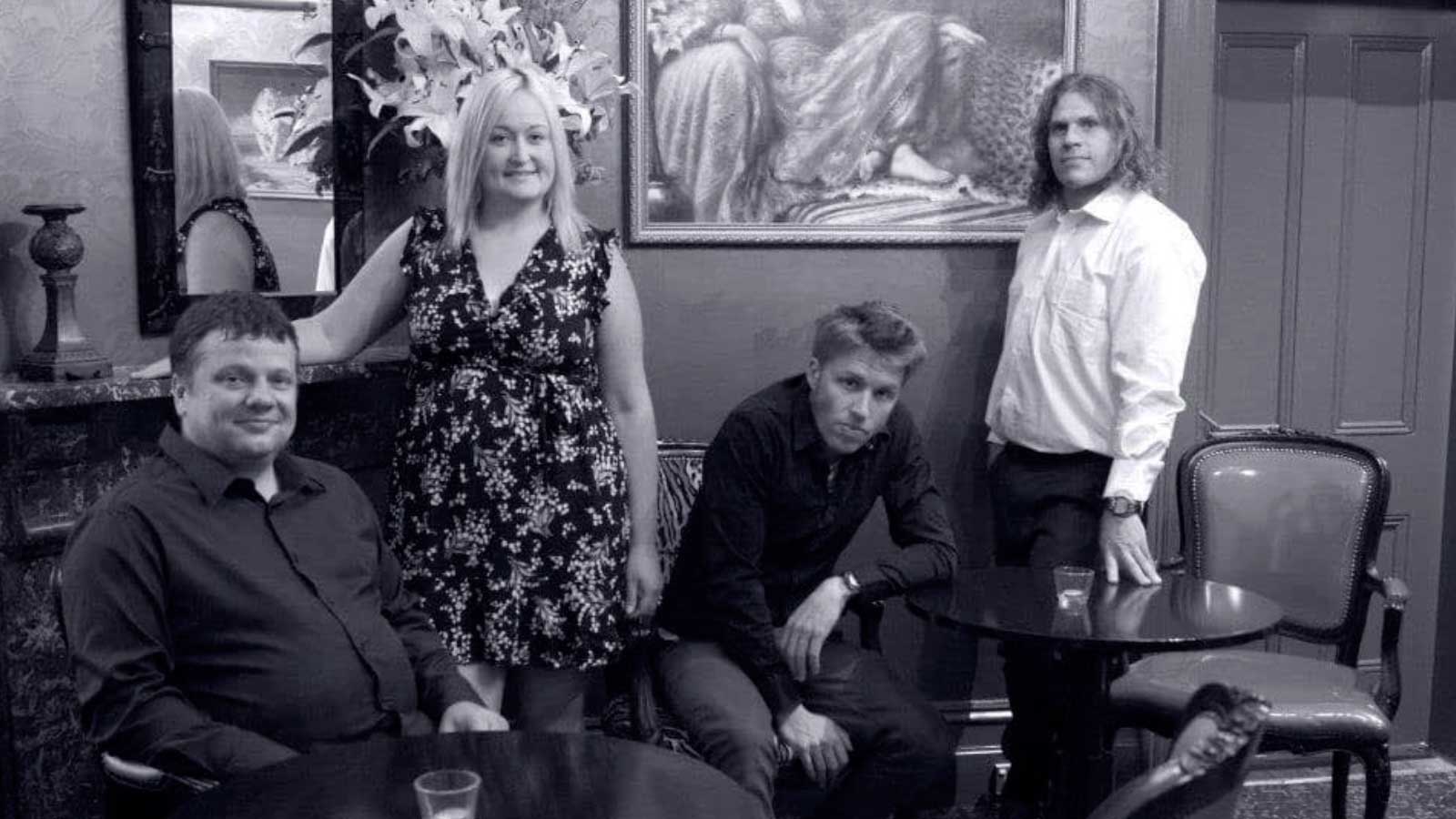 The Jacqui Walker Band
February 18, 2024 @ 12:00 pm

-

5:00 pm

|

$15
The Jacqui Walker Band, known affectionately as JWB, is a musical ensemble that promises a fantastic performance. With a musical repertoire that spans the past five decades, they have crafted their own unique style, a fusion of Soul, Blues, RnB, and jazz influences. At the core of their sound, you'll find a funky bass, jazzy guitar, and the chameleon-like vocals of Jacqui herself.
JWB's signature style is a mesmerizing blend of blues, soul, and funky R'n'B, with their distinct twist on timeless classics.  Jacqui's voice effortlessly adapts to a wide range of musical styles. Its moody and soulful strength is nothing short of spectacular and is guaranteed to set the stage on fire at any venue.
Complementing Jacqui's vocals are the captivating rhythms of a cool bass, stunning guitar melodies, and skillful drumming, ensuring that every JWB performance becomes etched in memory. In October 2022, Jacqui and Glen embarked on a musical journey back to their roots in the Yarra Valley, Victoria, eagerly anticipating reconnections with fellow musicians and thrilling performances at various venues in Melbourne and the Yarra Valley and Bulong Estate Winery is very excited to be included.
JWB's musical journey continues as they offer their unique interpretations of some of the finest Blues and Soul tunes from the last five decades. Their repertoire includes iconic tracks from legends like Jimi Hendrix, Etta James, Lavern Baker, and Cream. Not content to stay within one musical box, they've also embraced Australian rock, featuring hits from artists like Cold Chisel, Bee Gees, and Diesel.
Each member of the Jacqui Walker Band is an experienced musician in their own right, and when they come together, their synergy creates something truly exceptional that should not be missed. With their timeless melodies and magnetic performances, JWB promises to give us a great afternoons entertainment.
https://www.facebook.com/profile.php?id=100057921797967
https://www.facebook.com/100057921797967/videos/562410389199143
Gates open at 12pm. Band plays 1pm to 4pm
Day finishes and gates close 5pm
Parking available onsite
WHAT TO BRING:
– Picnic rug or deck chairs
– Sunhat and sunscreen
– BYO picnic
– No BYO alcohol

WHAT'S AVAILABLE:
– Cheese platters and grazing platters available, pre-order is recommended. (either give us a call to pre-order, or purchase with entry tickets)
– Cold softdrink, beer, cider, Bulong Estate Wines in an ice-bucket
– Ice-creams
– Some chairs, tables and umbrellas available to first arrivals
– EFTPOS and card facilities available at the bar
ACCESSIBILITY:
– We have two disabled parking spots. We have parking attendants, please ask for appropriate parking or drop off at the door if needed, more close spaces are kept available for those who need them.  We have ramp access to the deck and inside the venue, and a wheelchair accessible bathroom
– Some seating is on the lawn and may not be accessible
– Please give us a call if you would like seating and table reserved on the deck to ensure your comfort and access, or to ask about our space and event. (03) 5967 1358
LARGER GROUPS (Table of 10):
If you have 10 adults you can pre-purchase a table of 10, this gives you table and chairs in the shade on the deck or under an umbrella on the lawn and a complementary bottle of Bulong Estate wine (of your choice) for you table. Purchase through event ticketing page.
Share This!